maytoni.ru
Maytoni
Design Brand Catalog Website
Информация о проекте
Maytoni is a German manufacturer of interior lamps of various styles and kinds. The products of the company are represented in more than 32 countries in 217 mono-brand stores. The brand number 1 is represented in Eastern Europe.
We were faced with the task of developing a Russian and European version of sites at the international level of quality.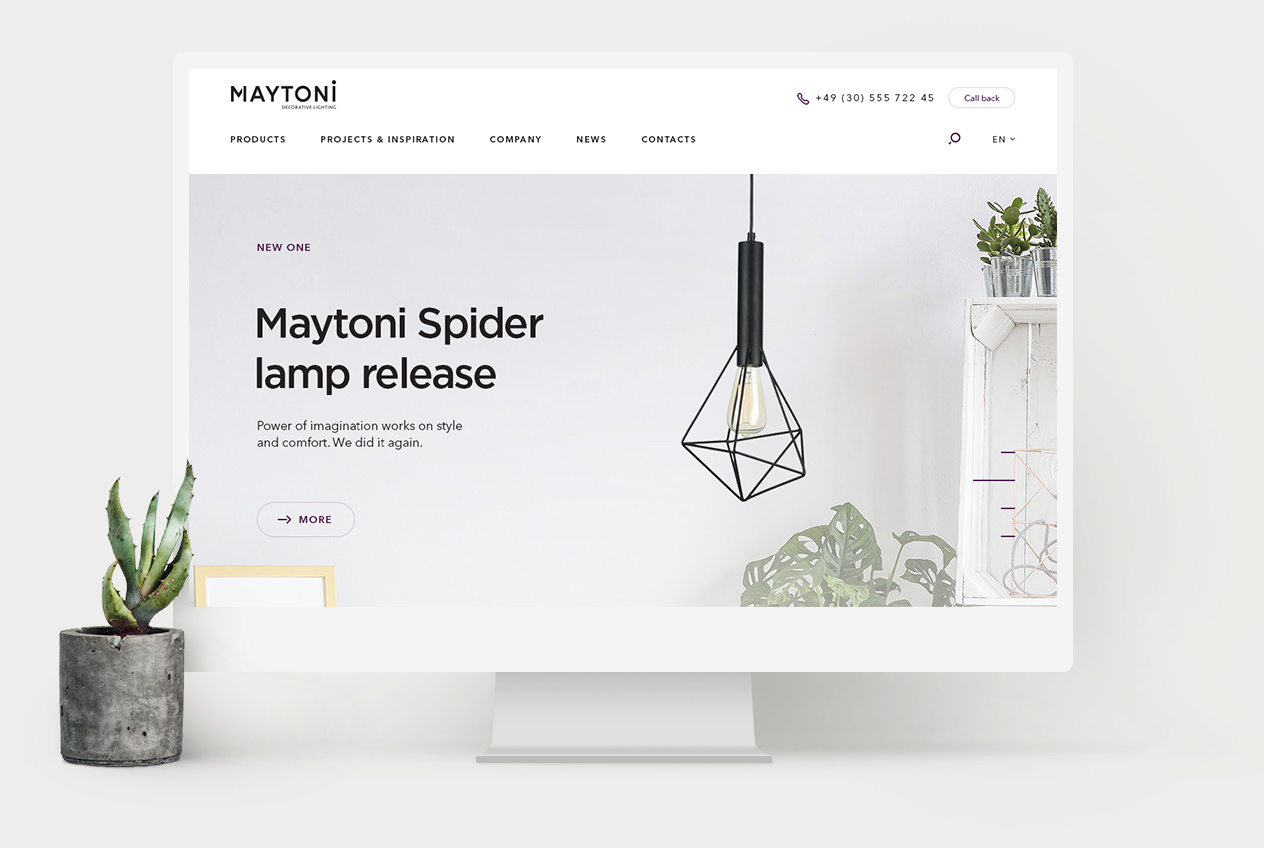 We developed a design that emphasized the quality of Maytoni products. It is neat and decent so that not to distract from the goods. It is laconic and convenient to facilitate acquaintance with the rich catalog. And it is strict and confident to emphasize the reliability of the brand and the quality of the lamps.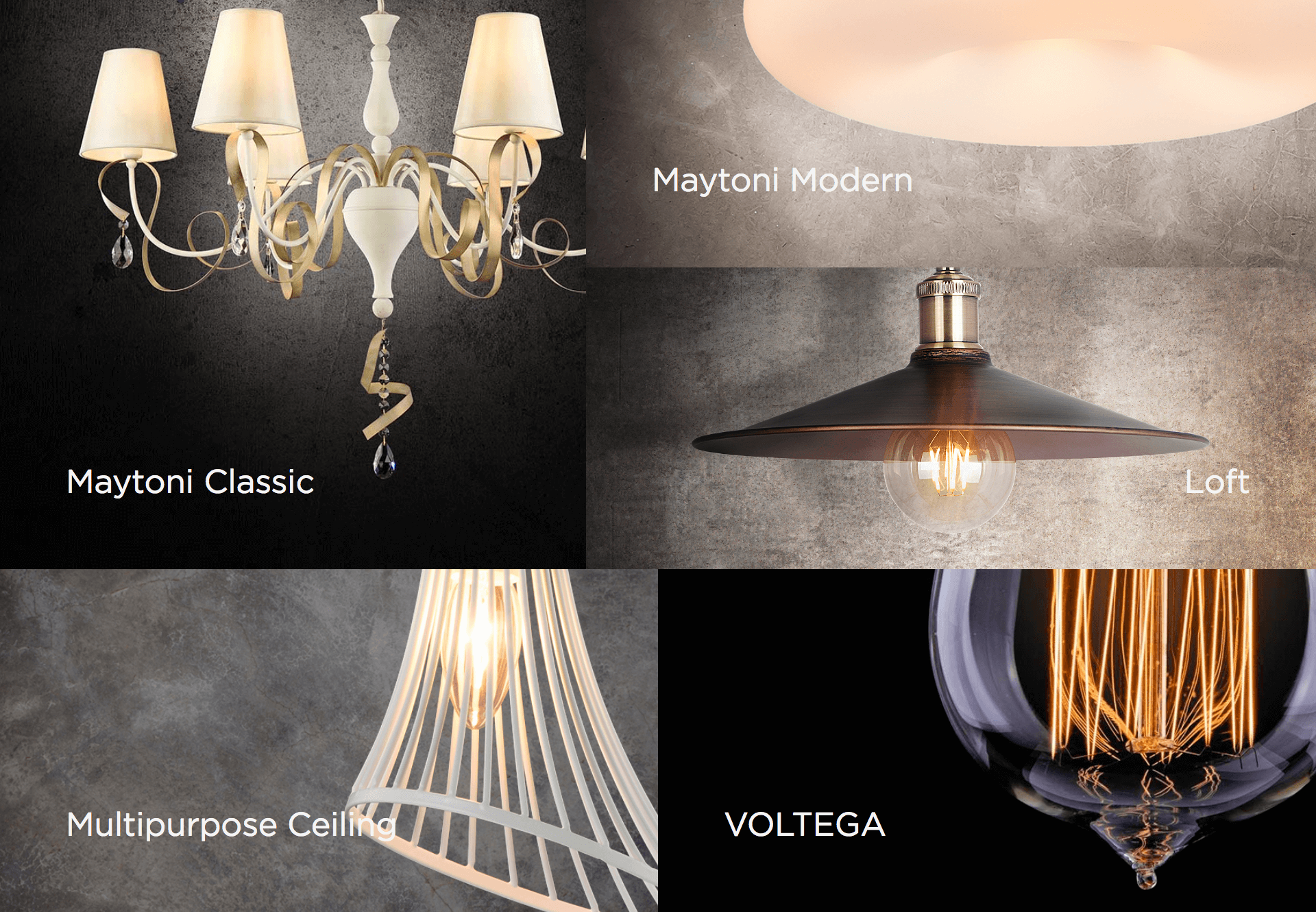 There are more than 2,000 items of goods in the brand catalog. So, we have paid special attention to the structuring of categories and filters. For a harmonious perception, we assembled the neat cards of the goods with large interior photos.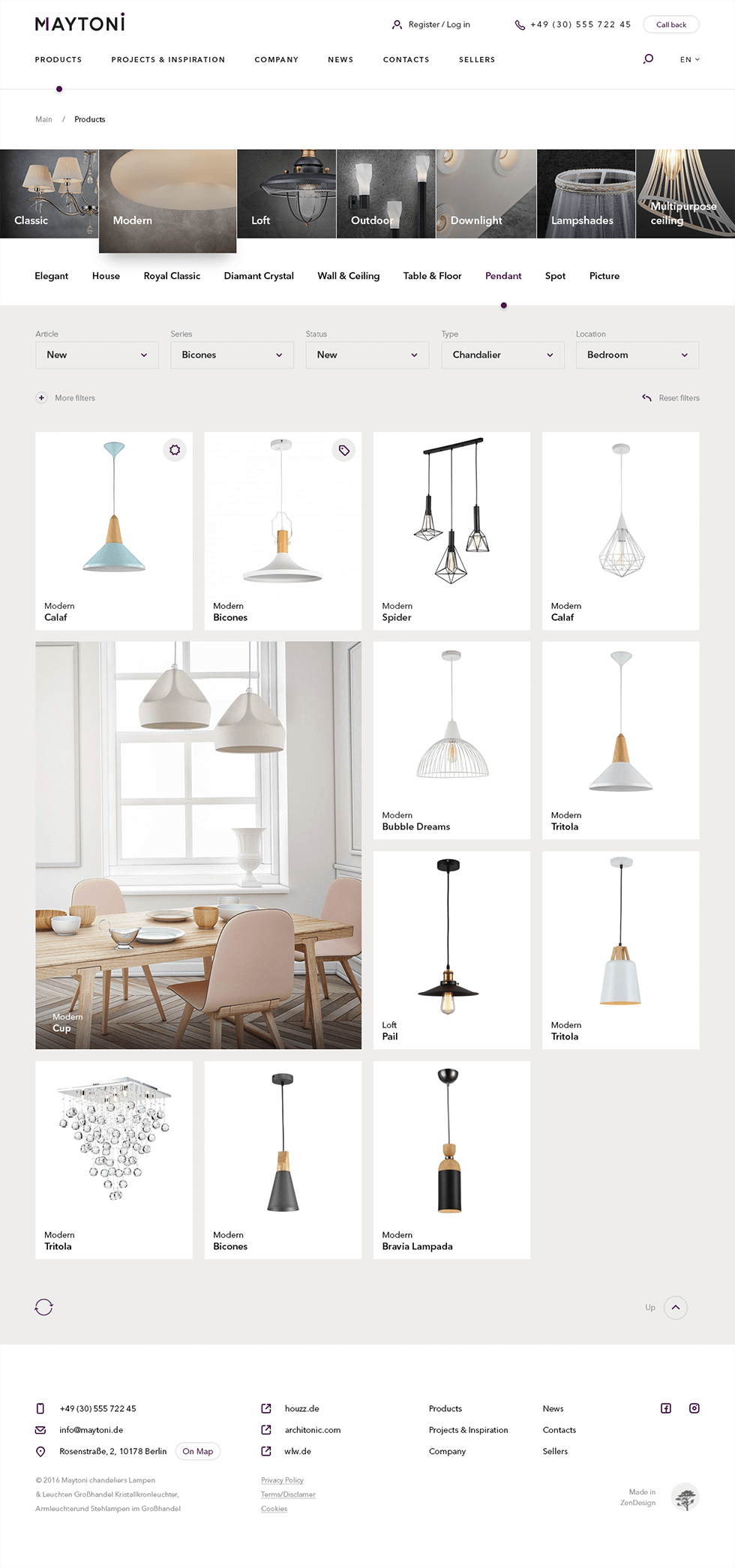 We made the main emphasis on the slider with large photos of the product in the product card. Light substrates and simple geometry emphasize the most important interface elements.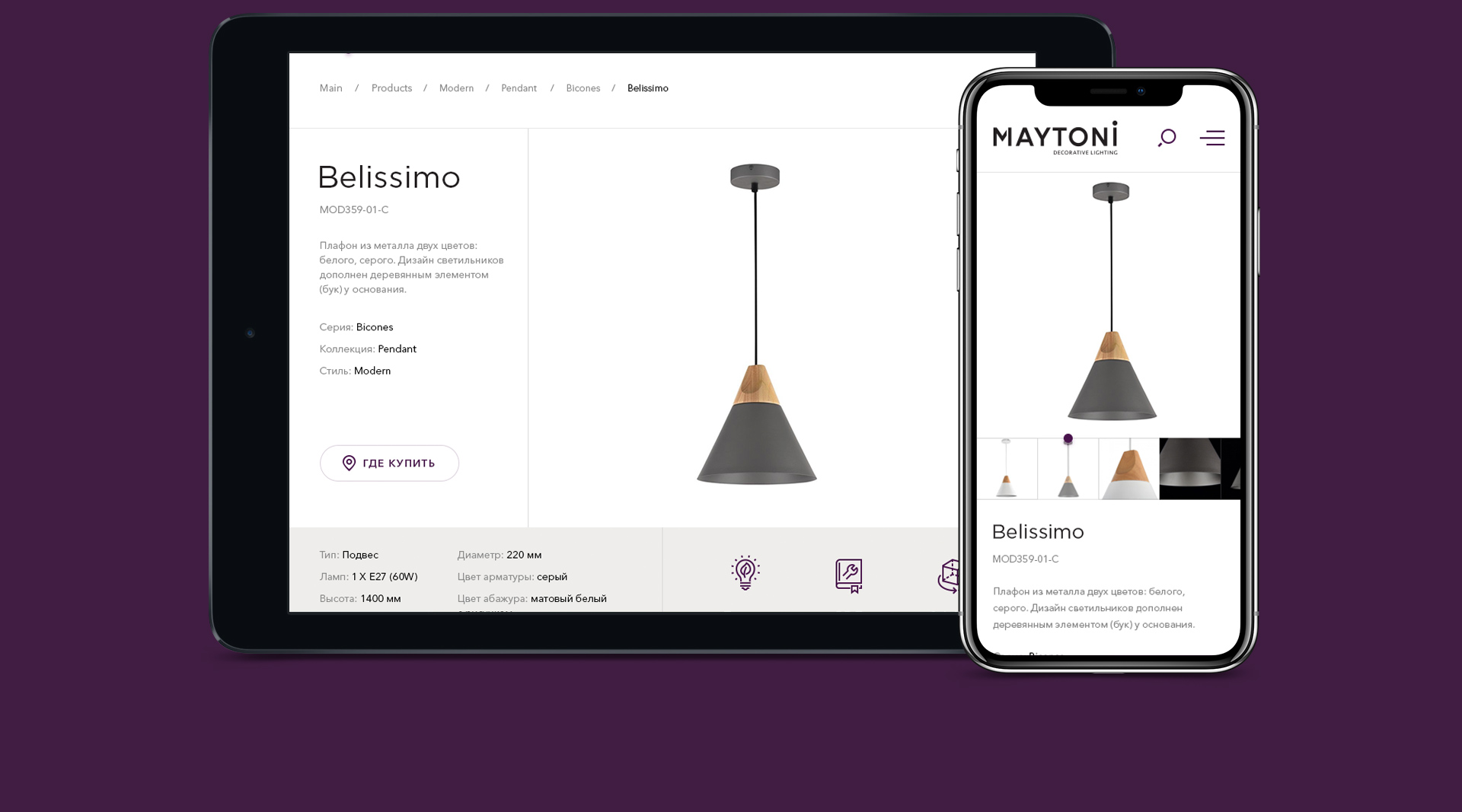 Each product has unique features and technologies. These are important advantages that highlight the goods. To tell about these features, we have prepared more than 20 cards, which are located at the bottom of the product page.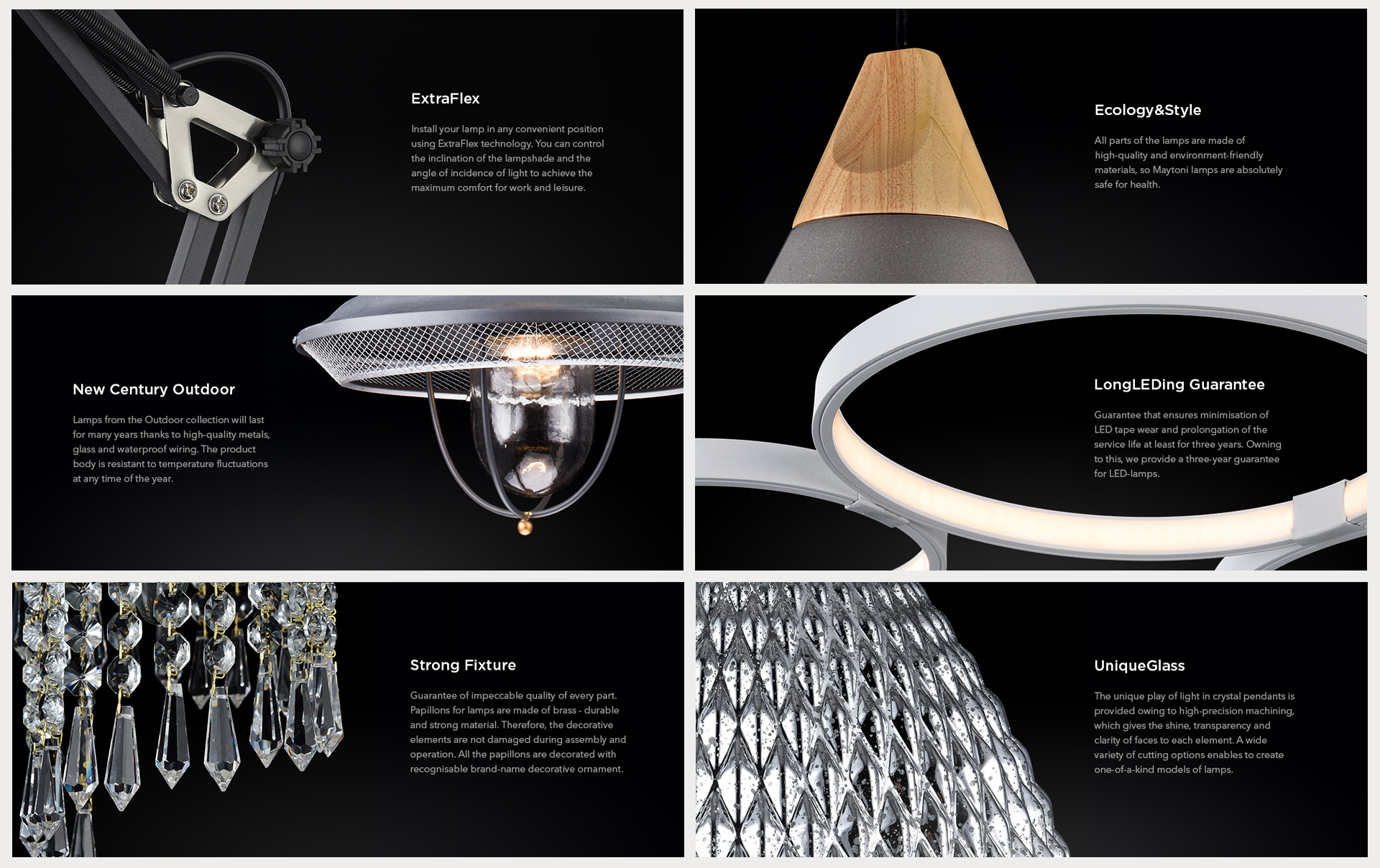 The "About the Company" section is another large long-grid inside the site. A visual list of subsections with brief descriptions and bright pictures helps you quickly learn the main facts from the brand history.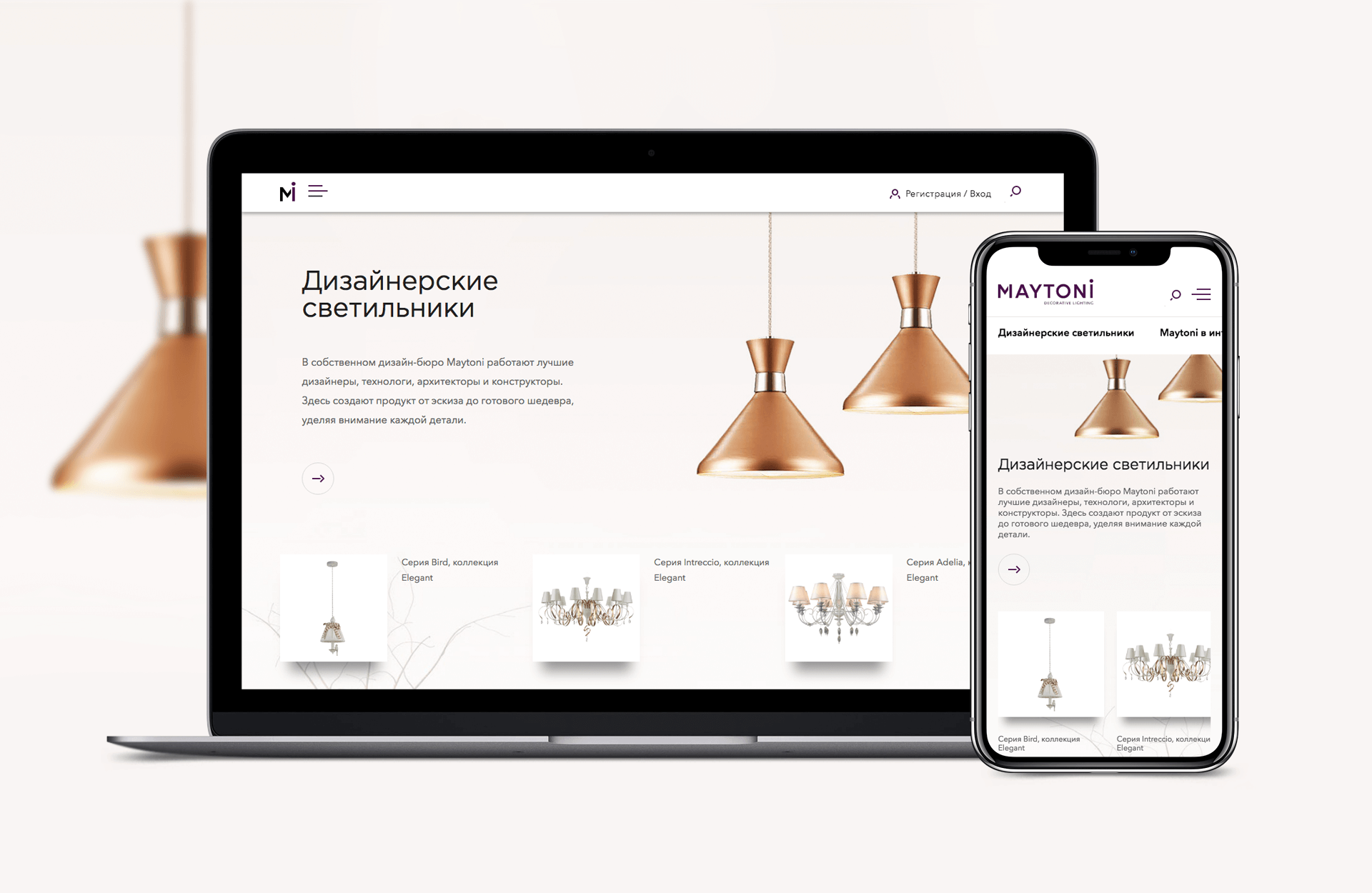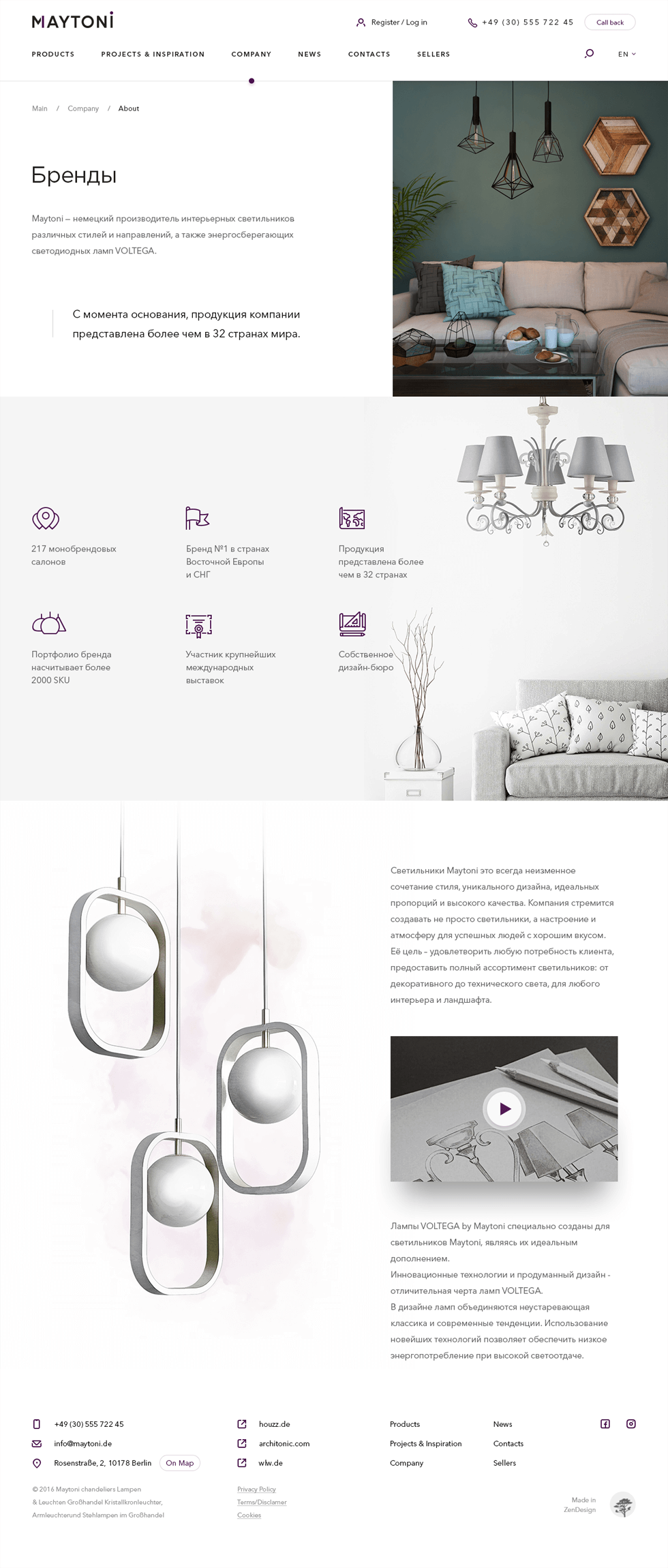 The affiliate network for selling brand products extended over many cities and countries, so we developed a convenient section with an interactive map so that you should find the store of your interest with the brand products.