m.audiomania.ru
AUDIOMANIA
mobile version of an online equipment shop
Информация о проекте
AUDIOMANIA is a leading supplier of high-quality solutions for home, professional and portable audio and video systems in Russia. Founded back in 1997 in Moscow, the company has made it to the global market with its own design, production and assembly facilities in the EU. It is also the largest reseller of global brands in Russia. The company's online shop has 1,500,000 active users monthly
Our task was to provide design and front-end development for the mobile version of the online shop with due regard to all the latest trends in mobile web design.
Both conventional and cutting-edge mobile web development tools were used, such as swipeable galleries, large touch buttons and UI elements, etc. The critical online shop functions are contained in a fixed menu that is always visible to the user, while less important functions are tucked under the hamburger icon.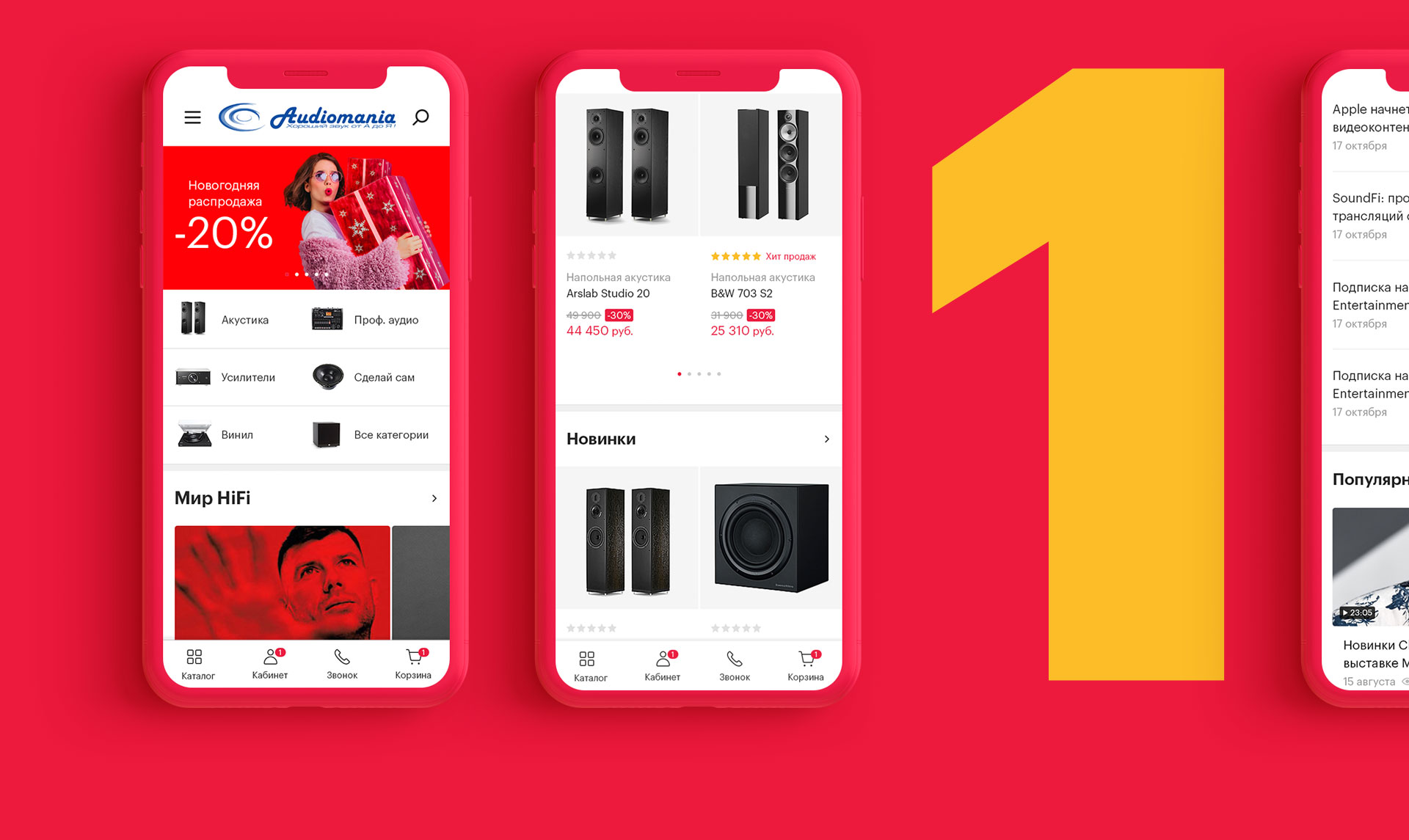 The convenient catalog allows moving among all the directory levels at the same time. The filtering and sorting tools are designed in a similar fashion to be intuitively understood by anyone browsing the catalog.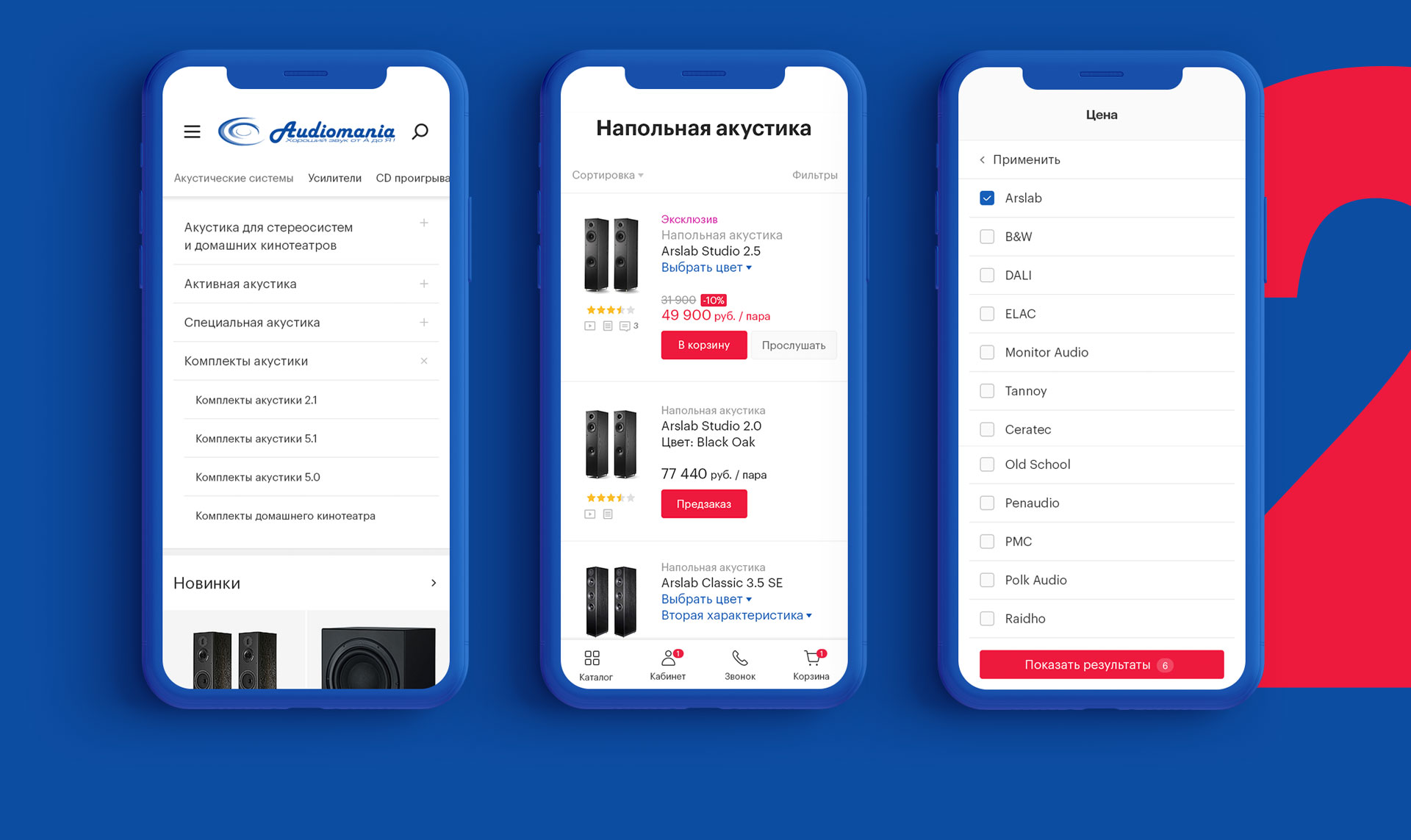 Product pages are designed as series of screens that consecutively provide information in order of importance without overloading the user's attention.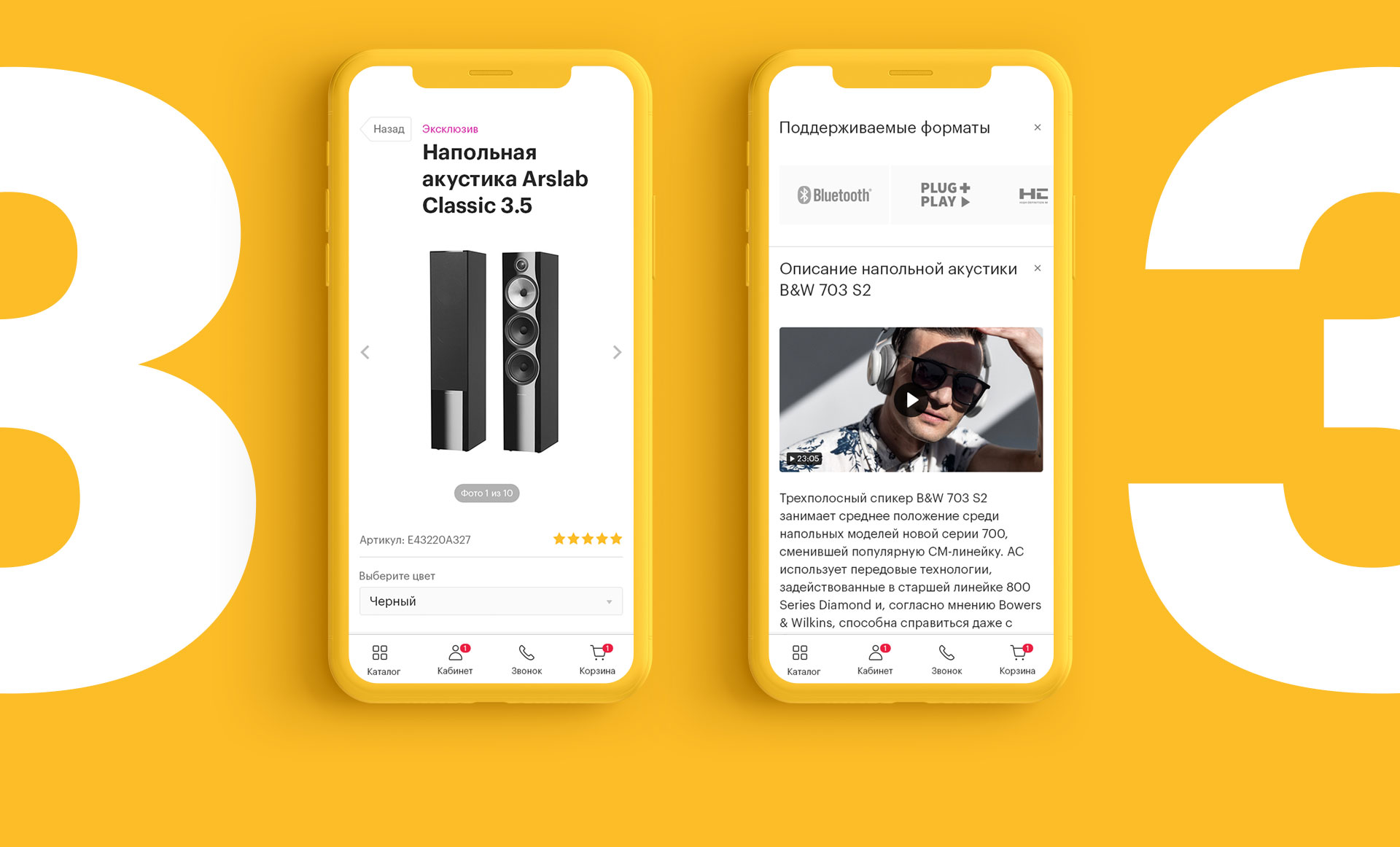 We integrated the shopping cart with the order placement procedure and organized the logical modules into different screens, thus significantly reducing the time from order to payment.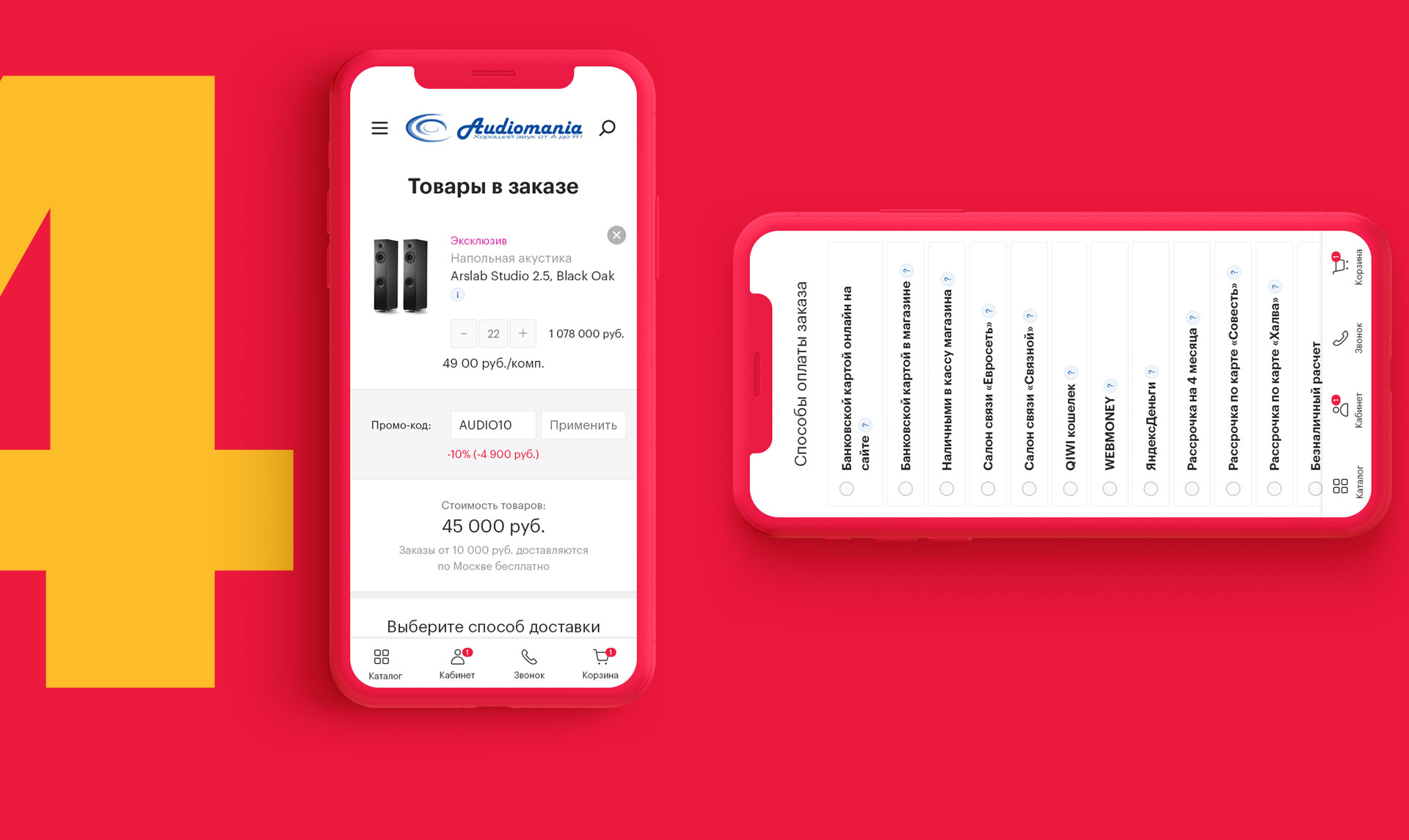 The personal profile page has been designed specifically to provide a better mobile usability experience.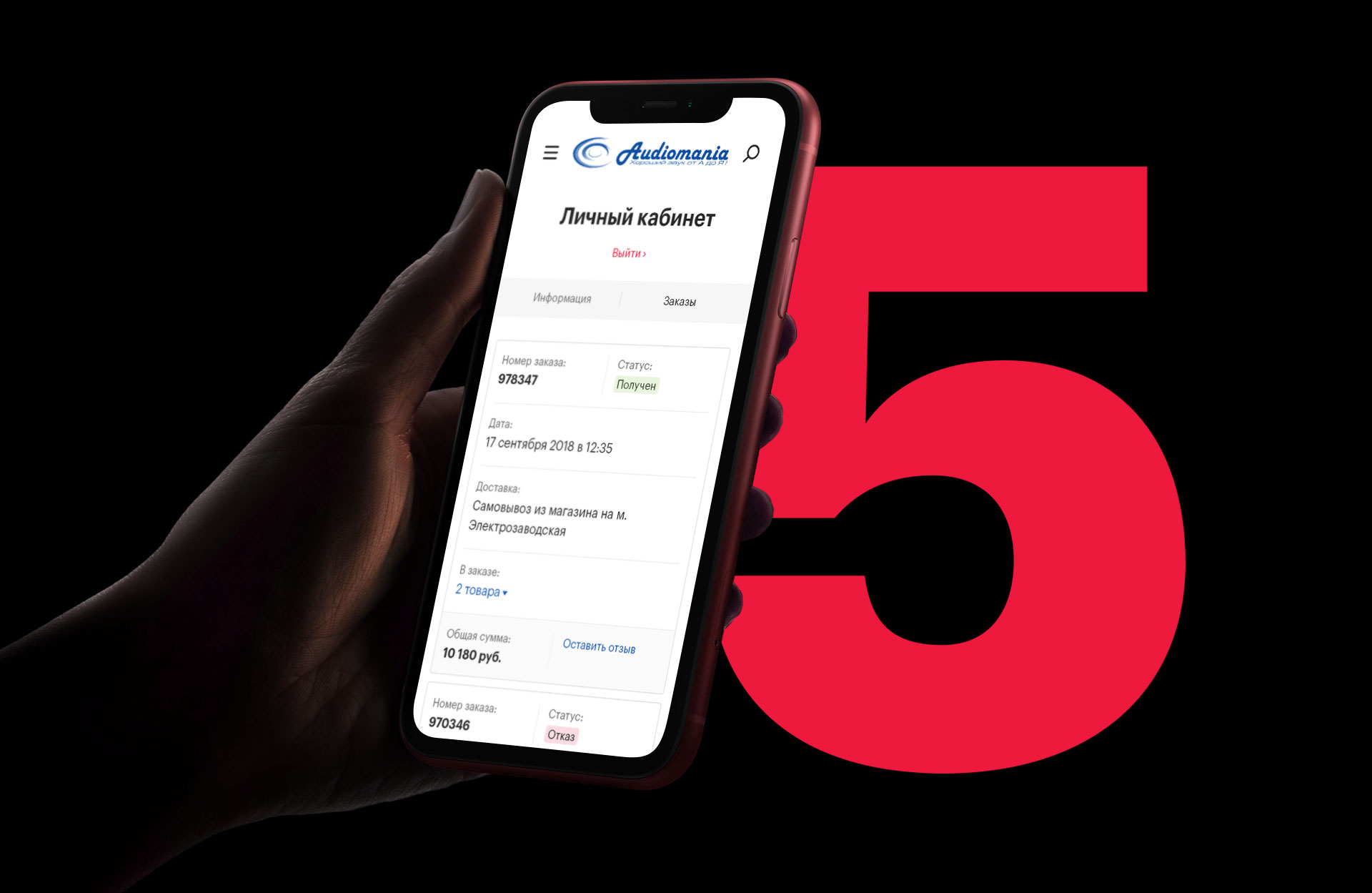 In addition to the online shop functions, the website features an extensive section called World of Hi-Fi, which we designed in keeping with the best traditions of news websites―that is, with the focus on mobile-friendly content.