cp.speechpro.com
SpeechPro
speech technology solutions
Информация о проекте
Speech Technology Center (STC) is a Russia-based company established in 1990. They develop innovative systems for speech synthesis and recognition, audio-visual analysis, facial recognition, voice and multimodal biometric authentication.
Our challenging task was to design a cloud technology platform by devising a way to present unorthodox services in a clear way and develop a trendy adaptive design to make the website user-friendly on any device.
We opted for a minimalist style as the best fit for a technology-centered service. Each core block of information or functional unit has a screen of its own, which keeps the information dosed out and prevents user cognitive overload. Emotional icons add a sense of lightness and friendliness to the interface.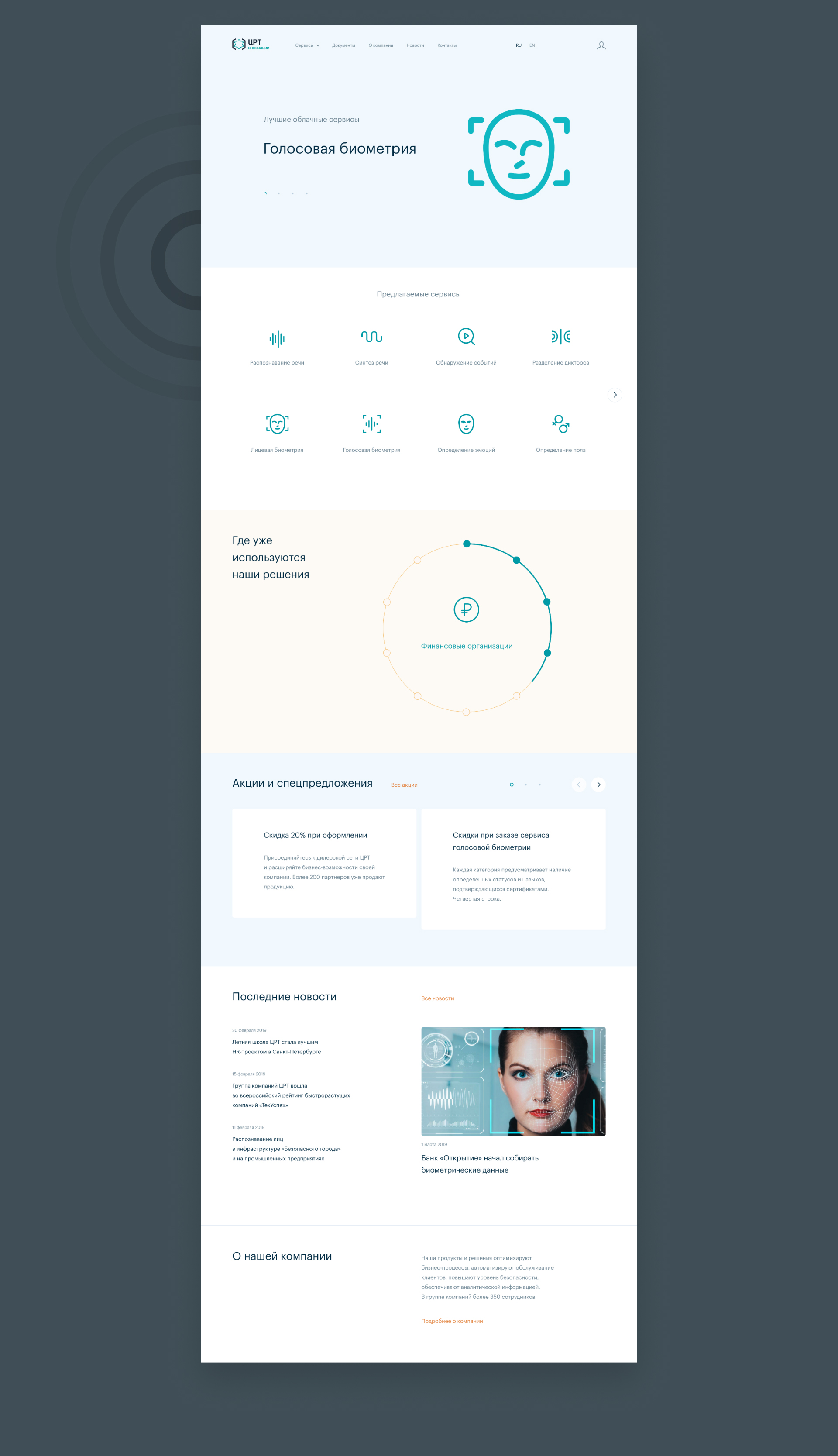 The personal account screen has become the functional core of the website. This is where users can see their prepaid service packages or buy new ones. Current balance is conspicuous and easy to top up. Logically structured blocks of information are organized by priority. Account assistance modules are of specific interest. We made them eye-catching by using the identity colors and themed patterns in order to add vibrancy to the toneless content and draw attention to the important points that need to be communicated.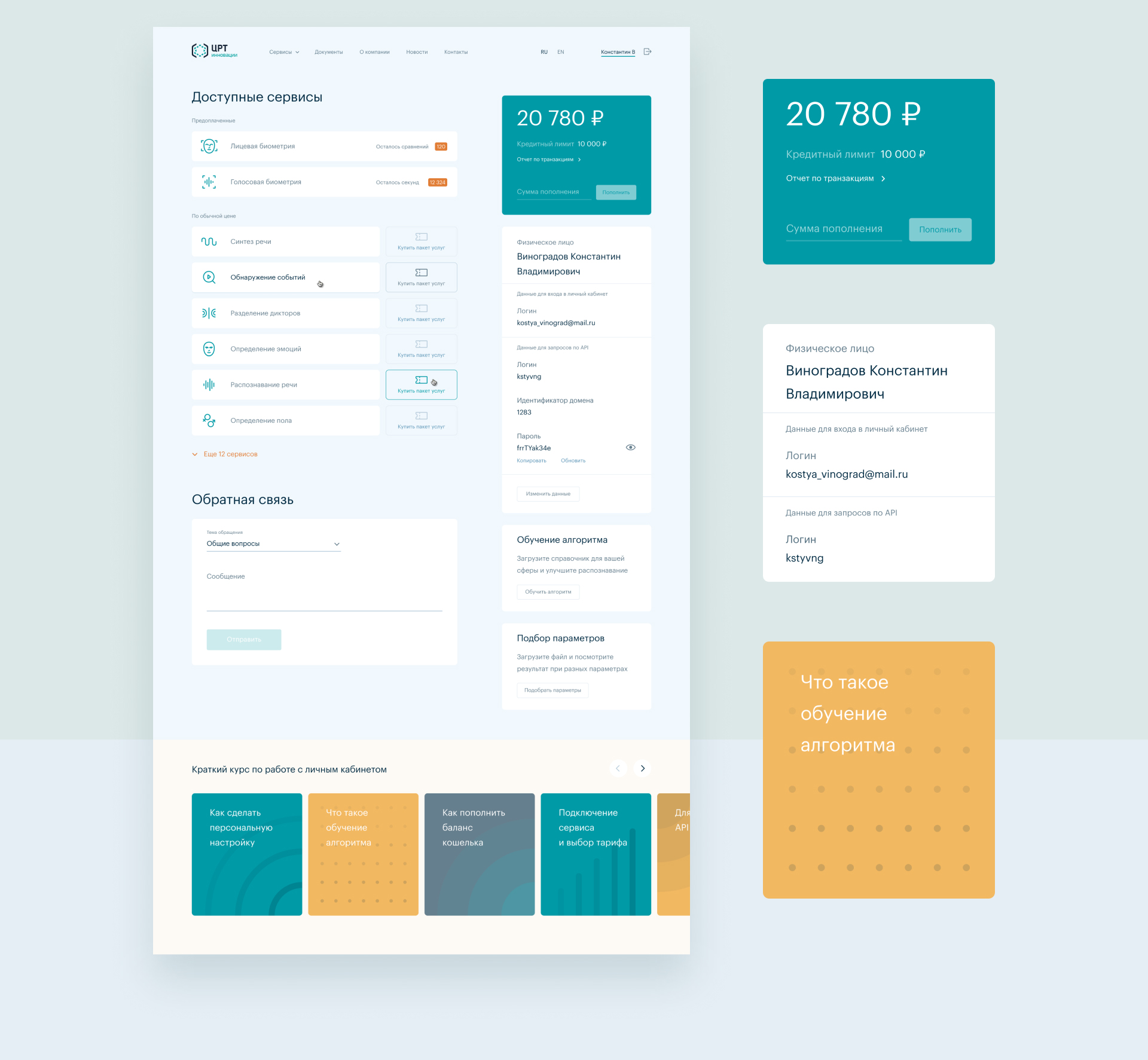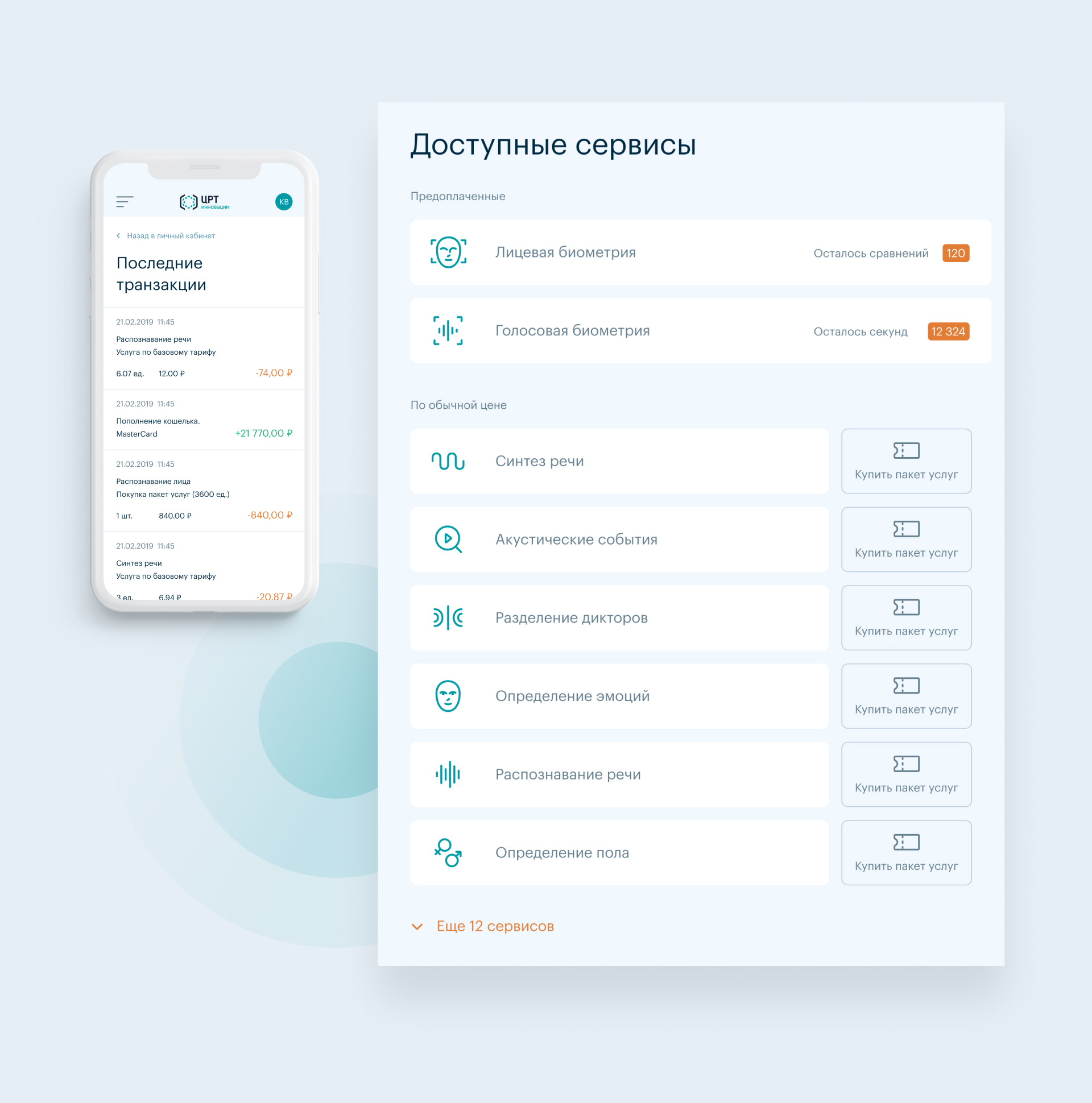 The service page provides a general idea of a service, describing its mechanisms and applications. Interactive demos show how exactly services work, and the highly illustrative menu of prices reduces the time it takes users to make an order.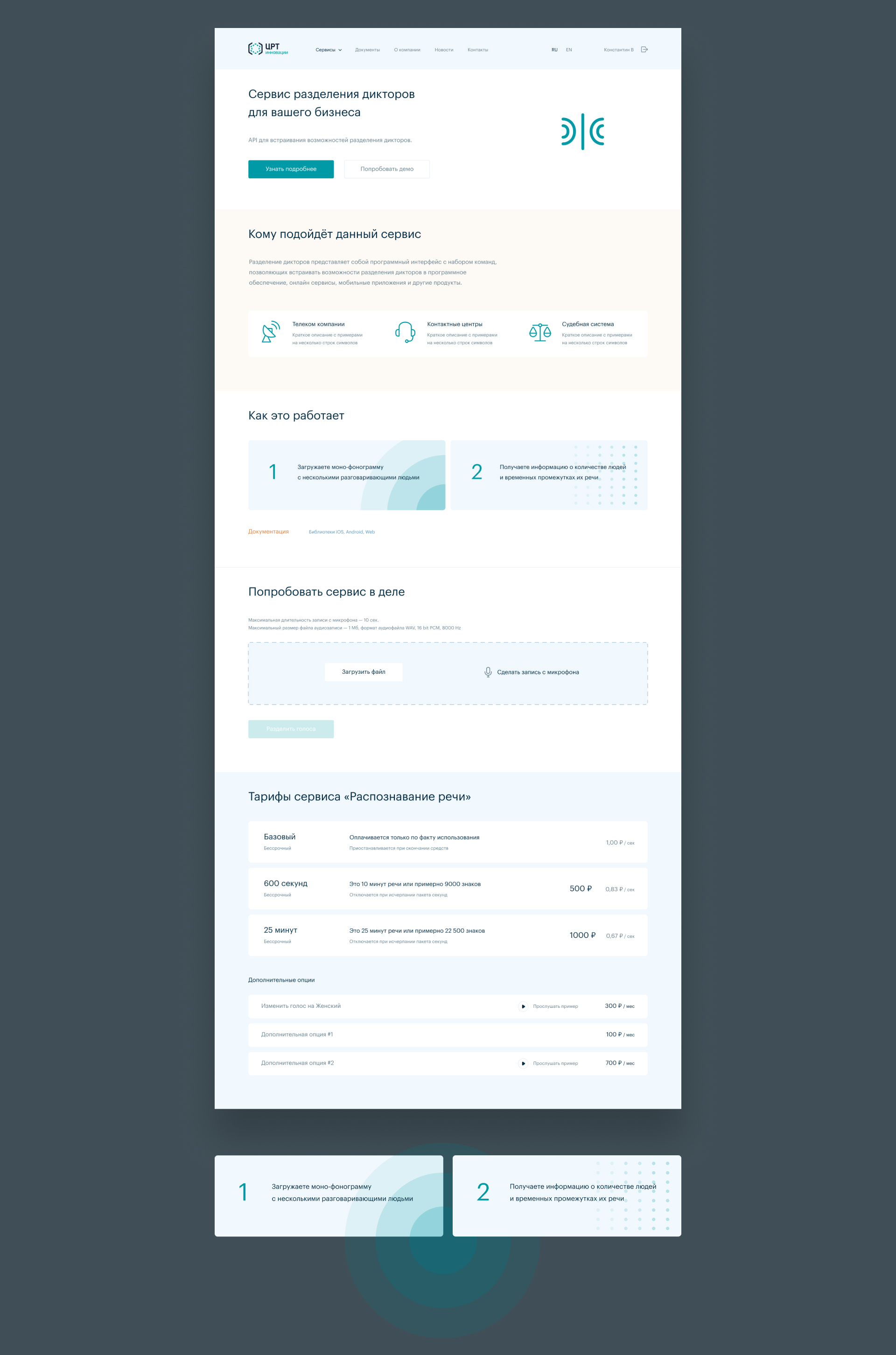 We provided detailed design of the main services' mechanisms, demonstrating the procedures step by step and screen by screen for maximum user convenience, visualizing the process of audio transcription, and providing the user with the necessary tools.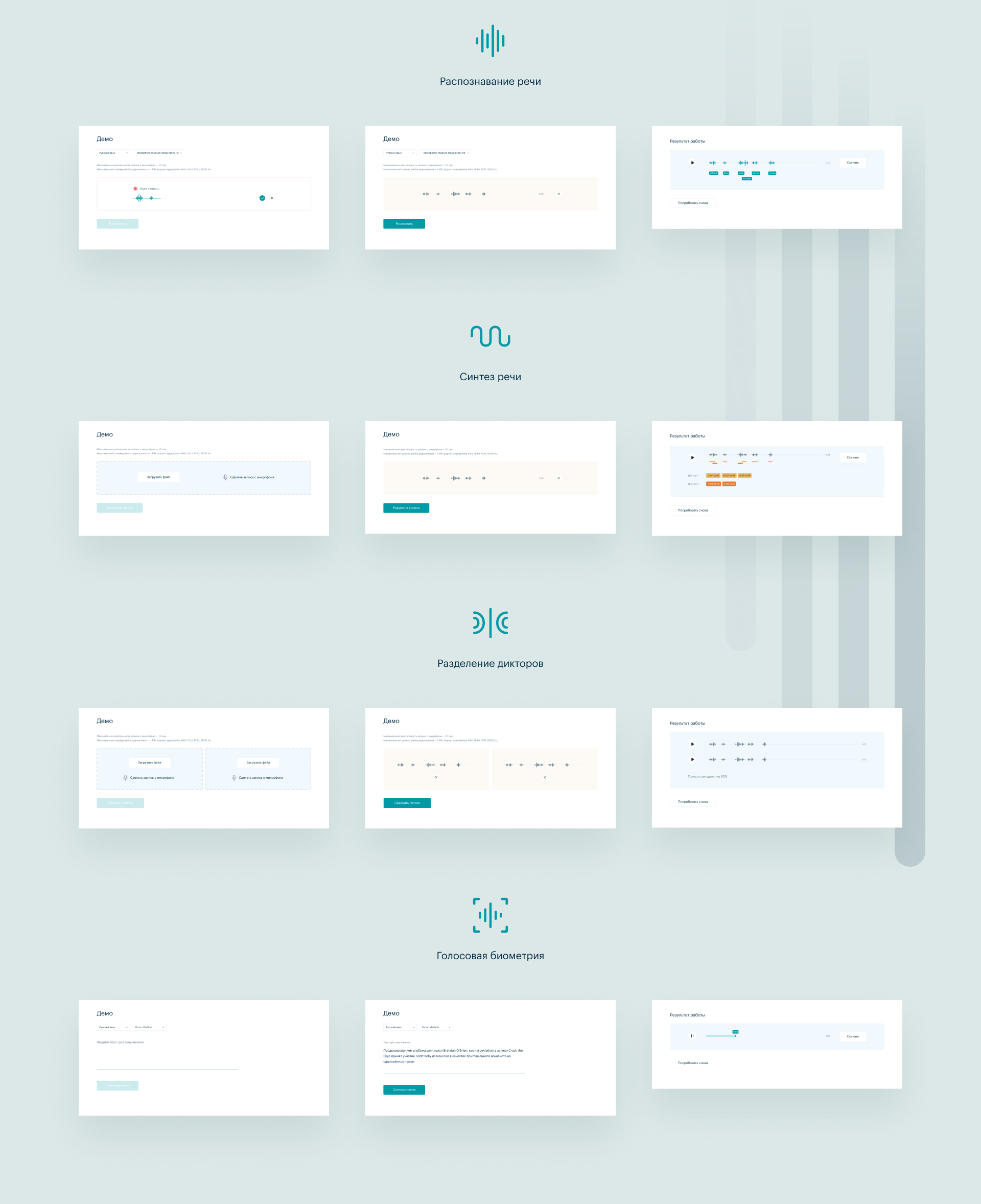 In the order page, all the option descriptions and prices are clearly presented and additional services may be included.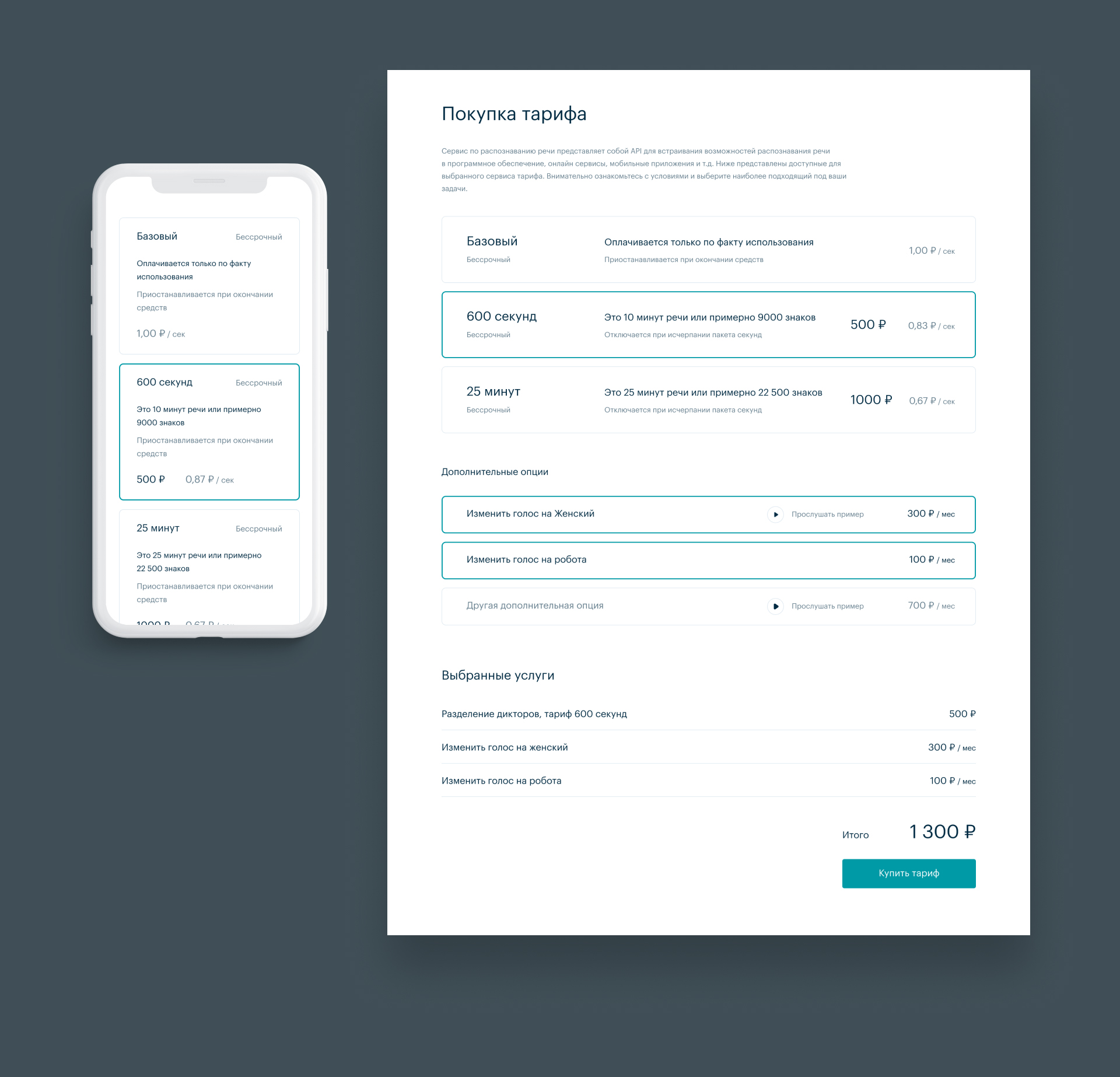 Particular attention was paid to the mobile and tablet versions. Those are not unspeculative module restructurings but full-fledged versions of the project customized to the philosophy of specific devices.