Visit website
Awards
Behance Featured
Best of interaction
CSS Design Awards
Special kudos
AWWWARDS
Honorable mention
Golden website
Silver
Raiting Runet
Silver
«Williams Et Oliver Tours» is a luxury culinary, wine and food tours. It is a way to color and spice up a trip. It is an opportunity to see familiar place from the other point of view. This is your unforgettable journey of taste.

Our task was to develop non-standard and effective website in luxury style, with an emphasis on expensive presentation of information on services.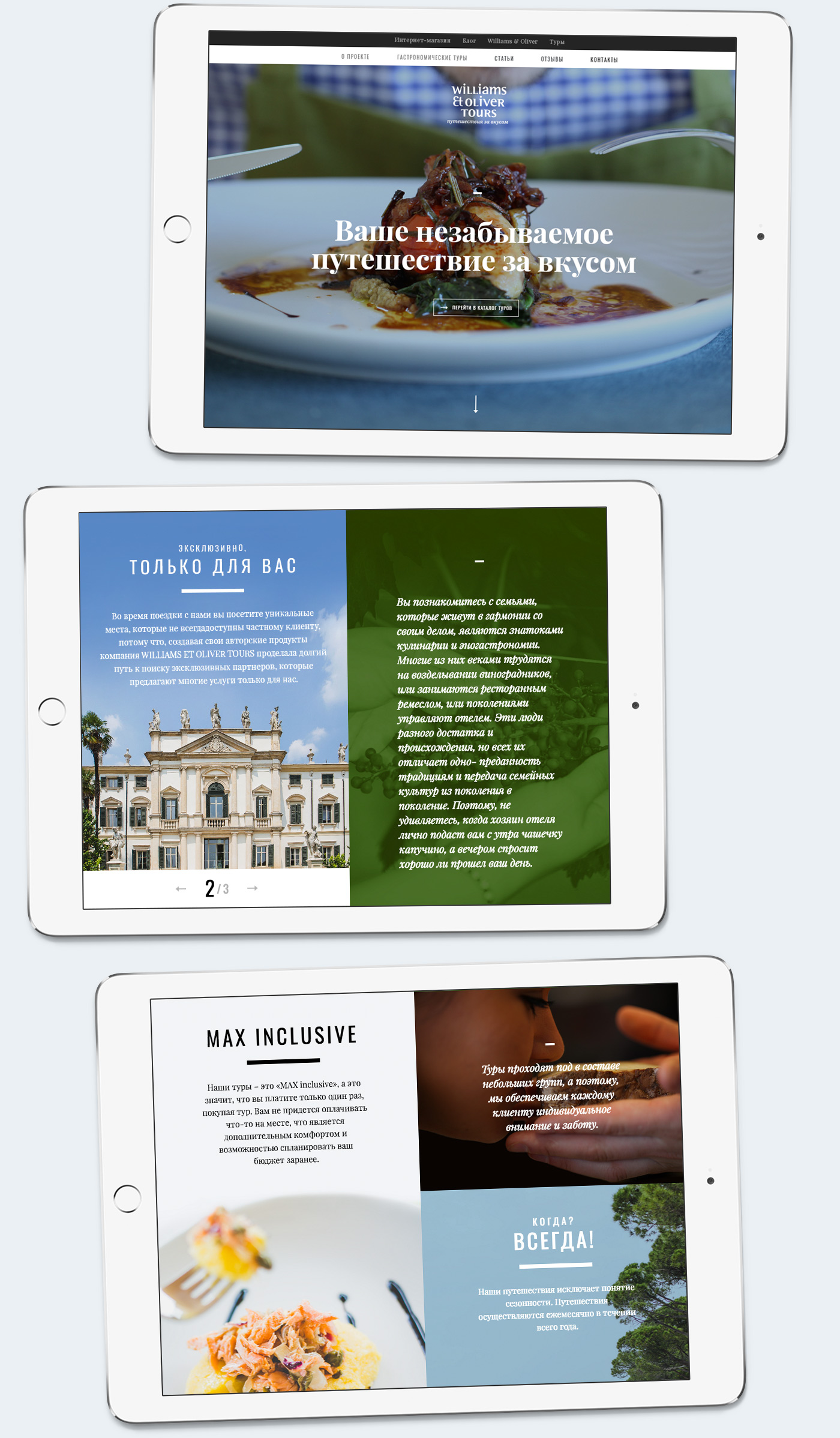 The main page designed in the form of a long illustrated story in the premium magazine.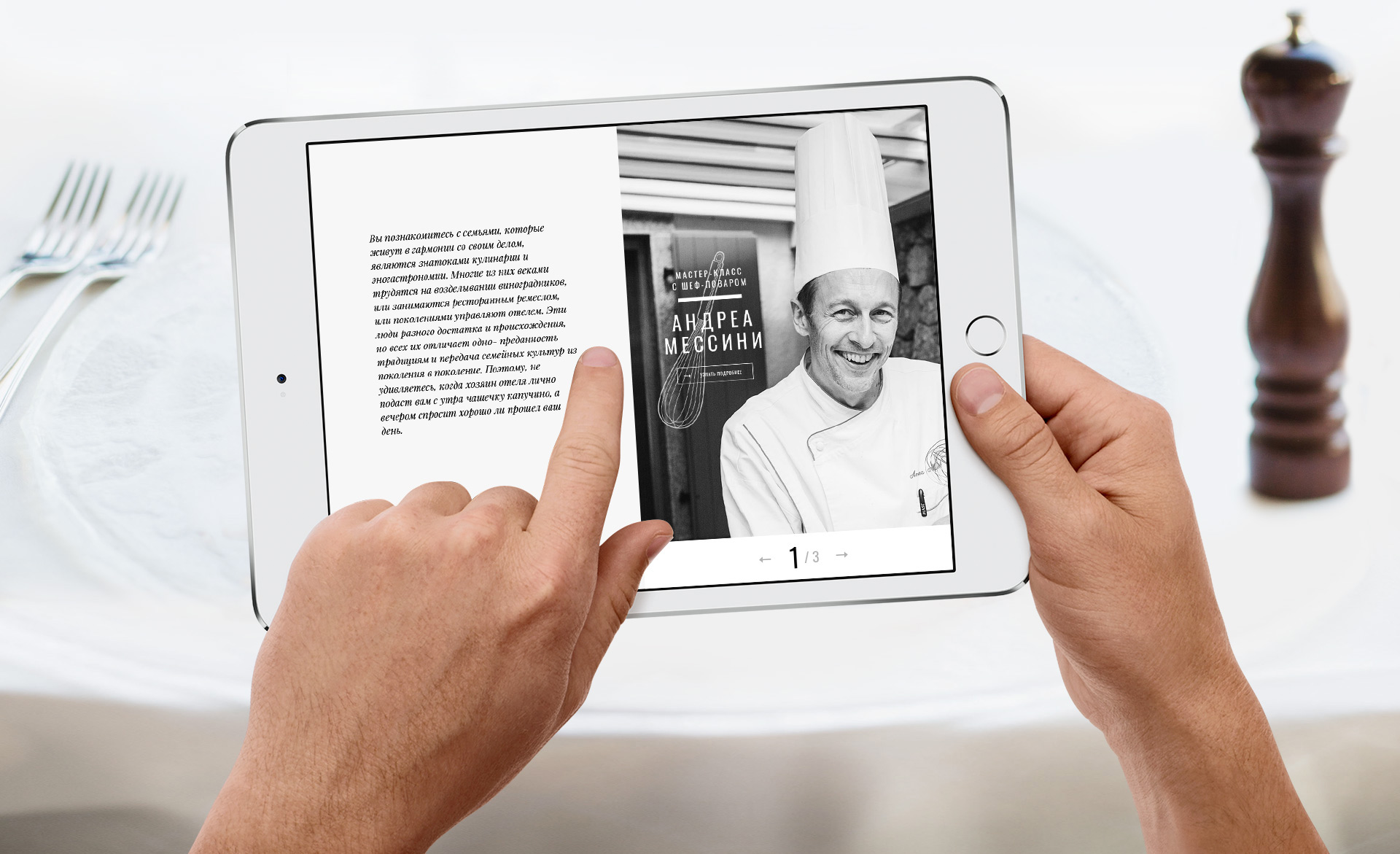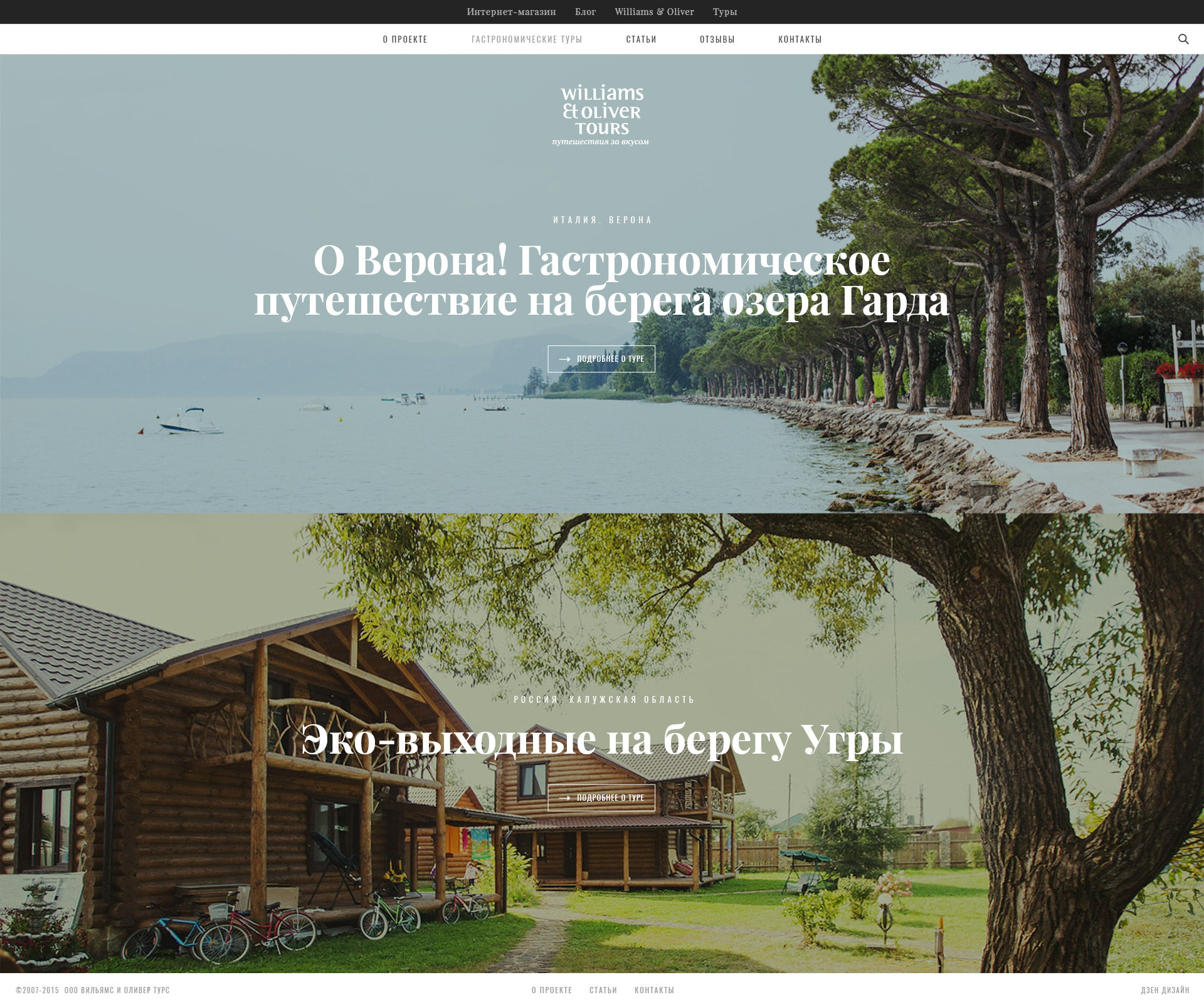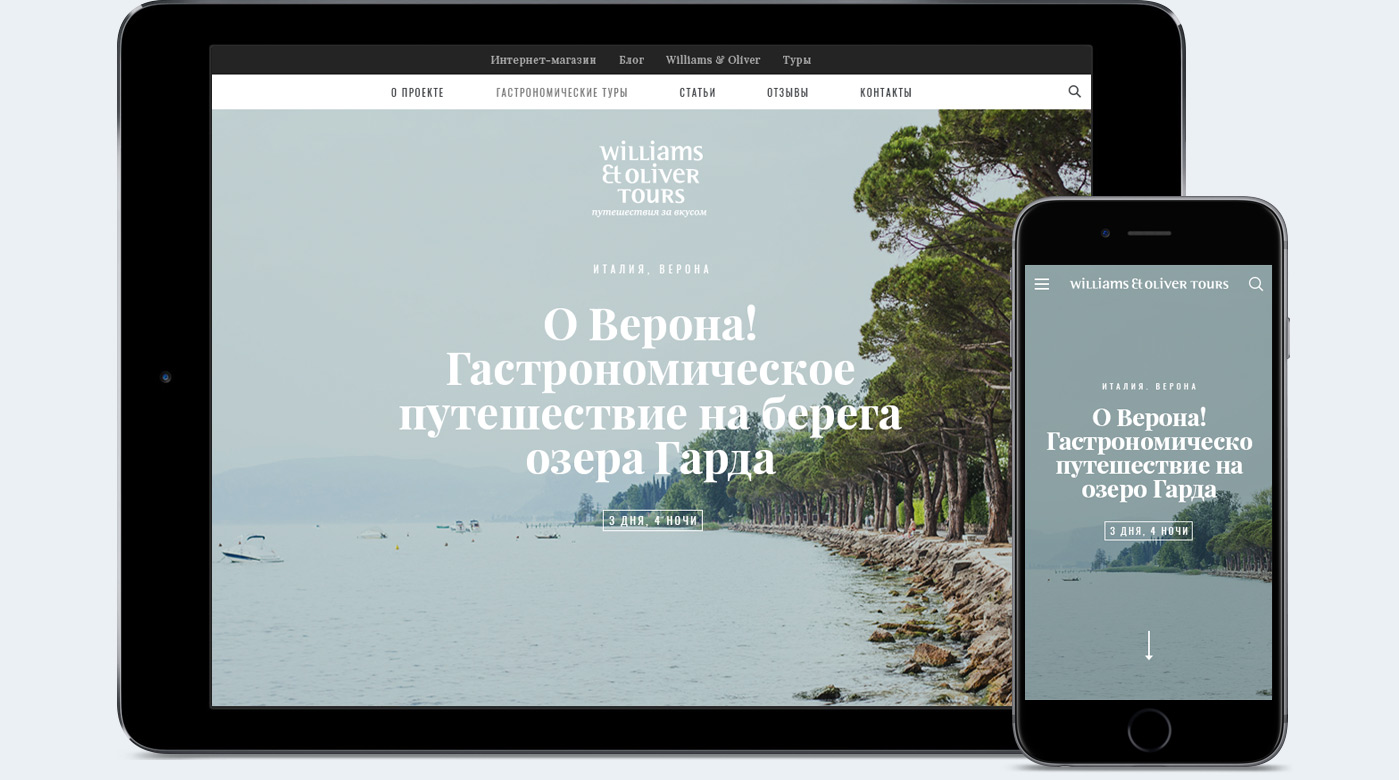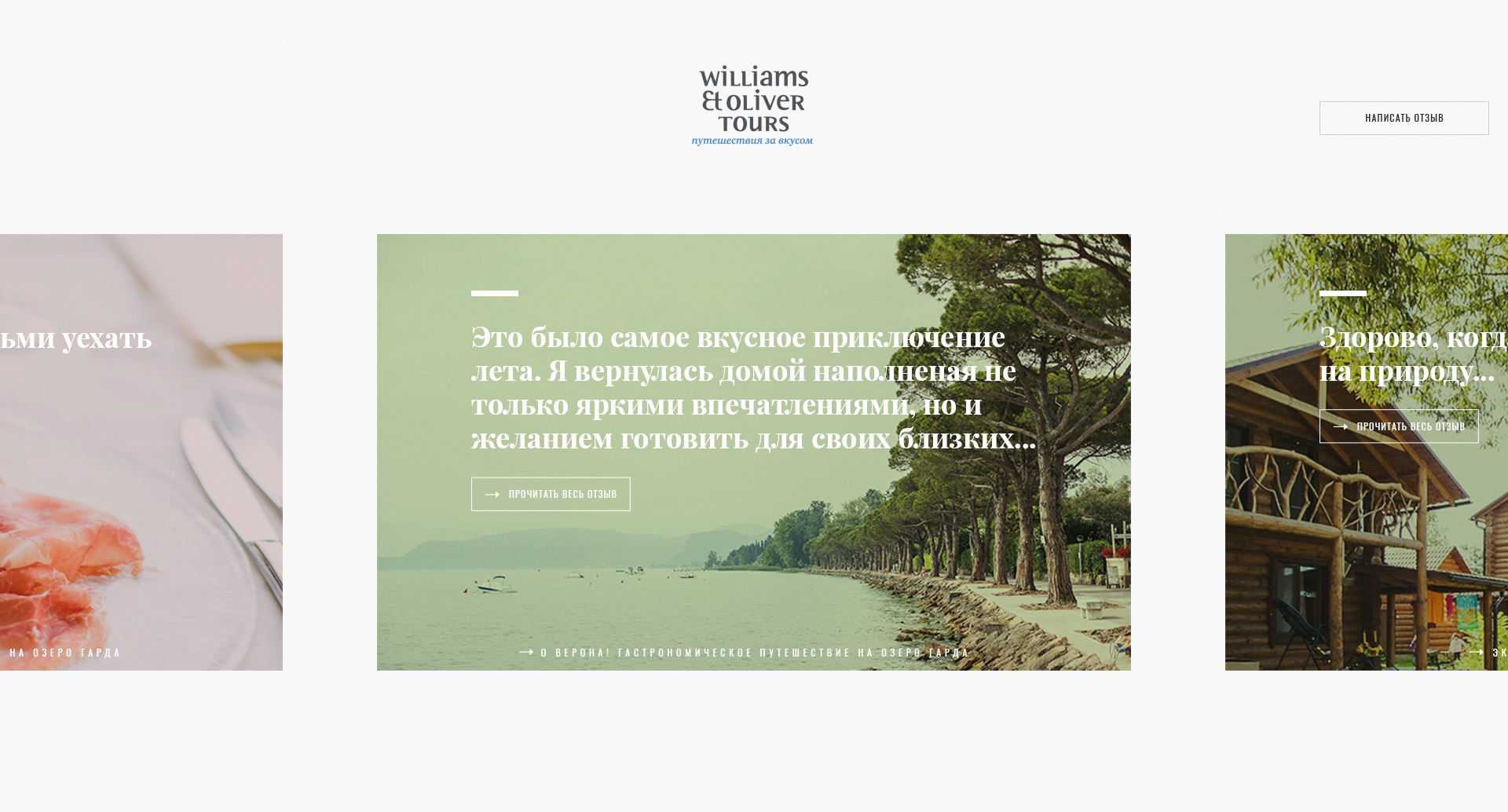 Landscape photography in combination with confident typography create a special atmosphere.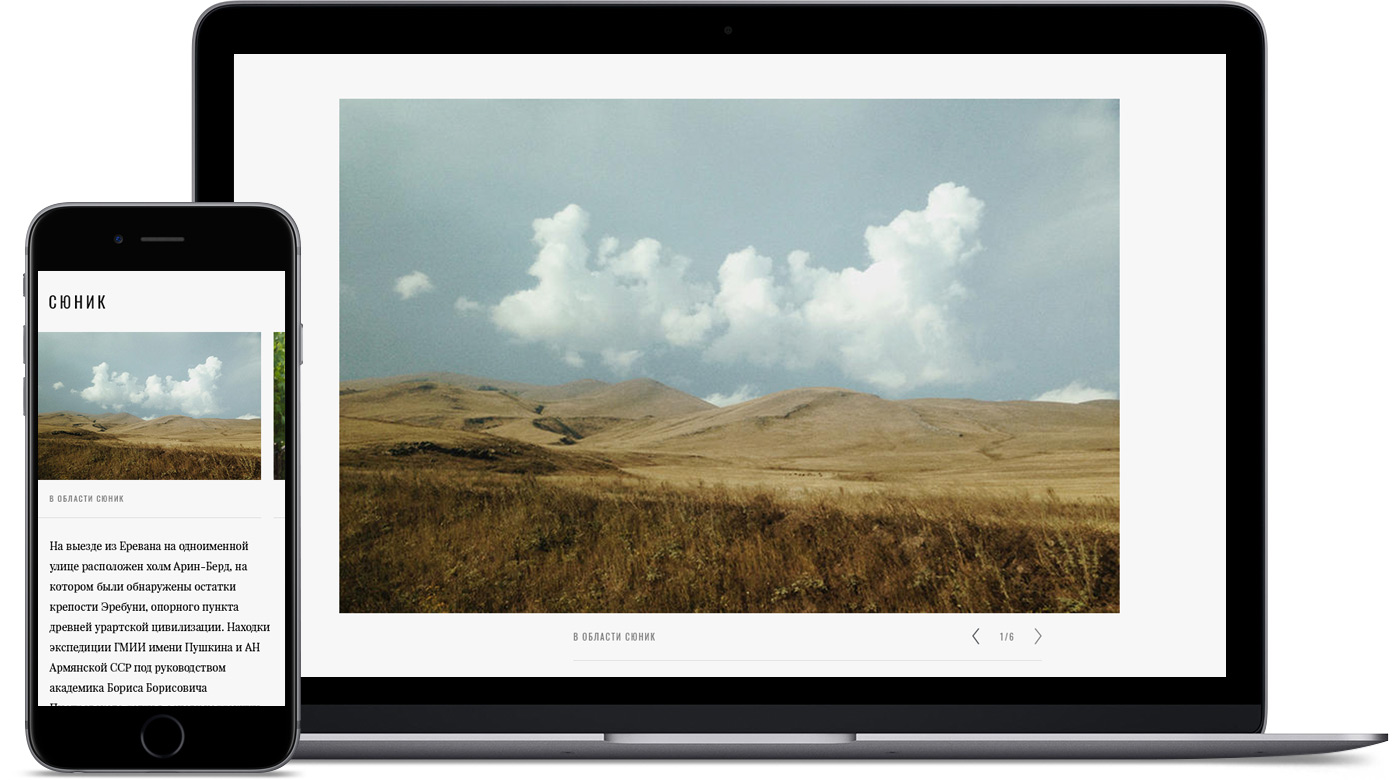 Even contact information should be presented elegantly in the luxury category.