"Trader School" is a new educational TeleTrade project. Participants are free to try online trading close to real conditions on the financial markets. The game involves more than 50 000 players.

Our task was to develop a clear and convenient interface for the game. Develop landing page to attract new players.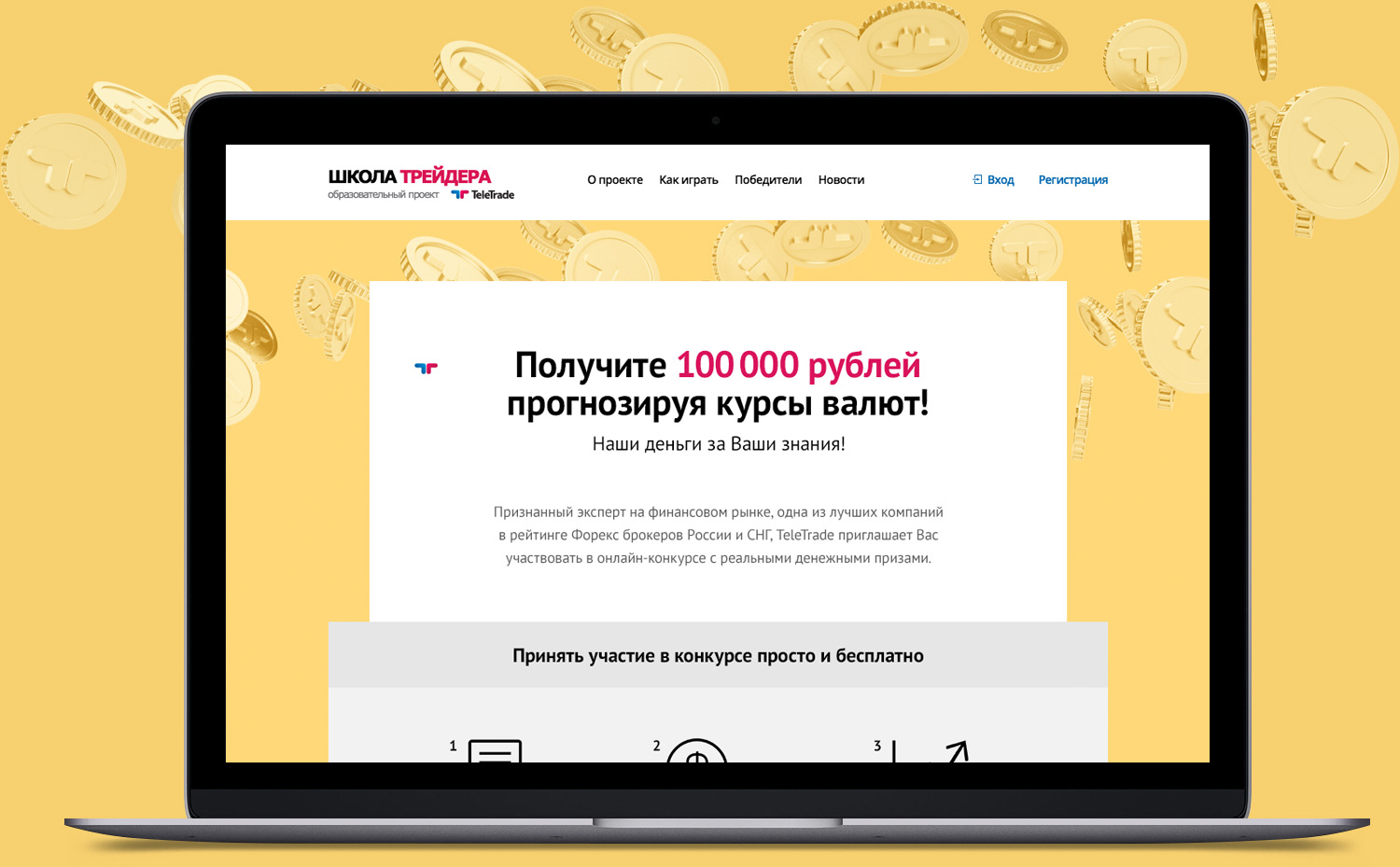 At first we get to landing page with all information about the game.
Each participant receives points for correctly predicting the course of currency pairs based on the actual quotations of the international currency market. Almost all functionality is on one page, but the mass of elements build up over time with the involvement of the user.