The clinic is in the central part of Moscow with highly skilled team of experts, modern equipment and a high level patient care.

Our task was to structure a large number of multi-level data in a user-friendly interface and transform a complex structure in a concise and clear responsive design.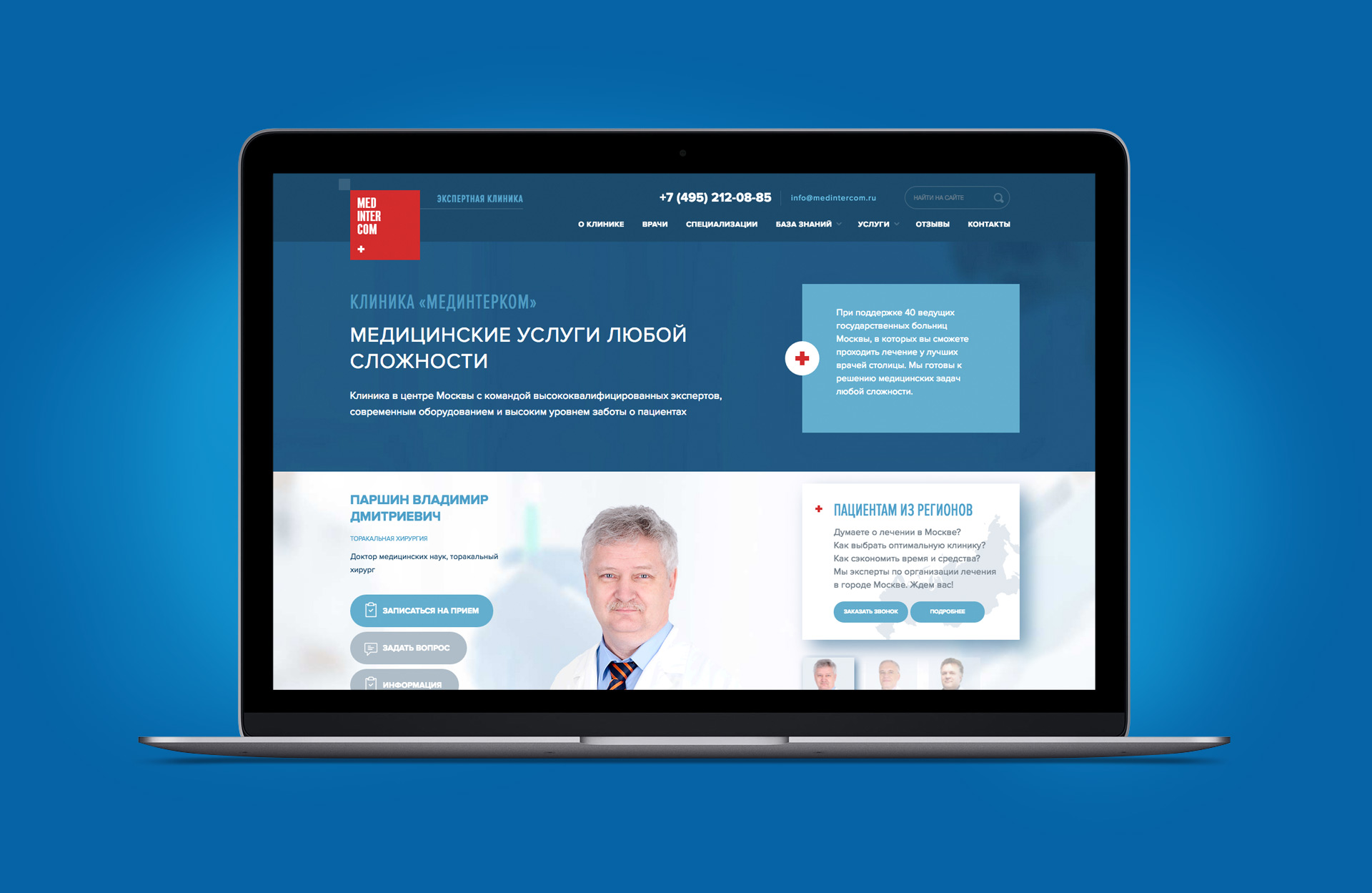 Many icons, headlines and other graphic materials were developed for the project.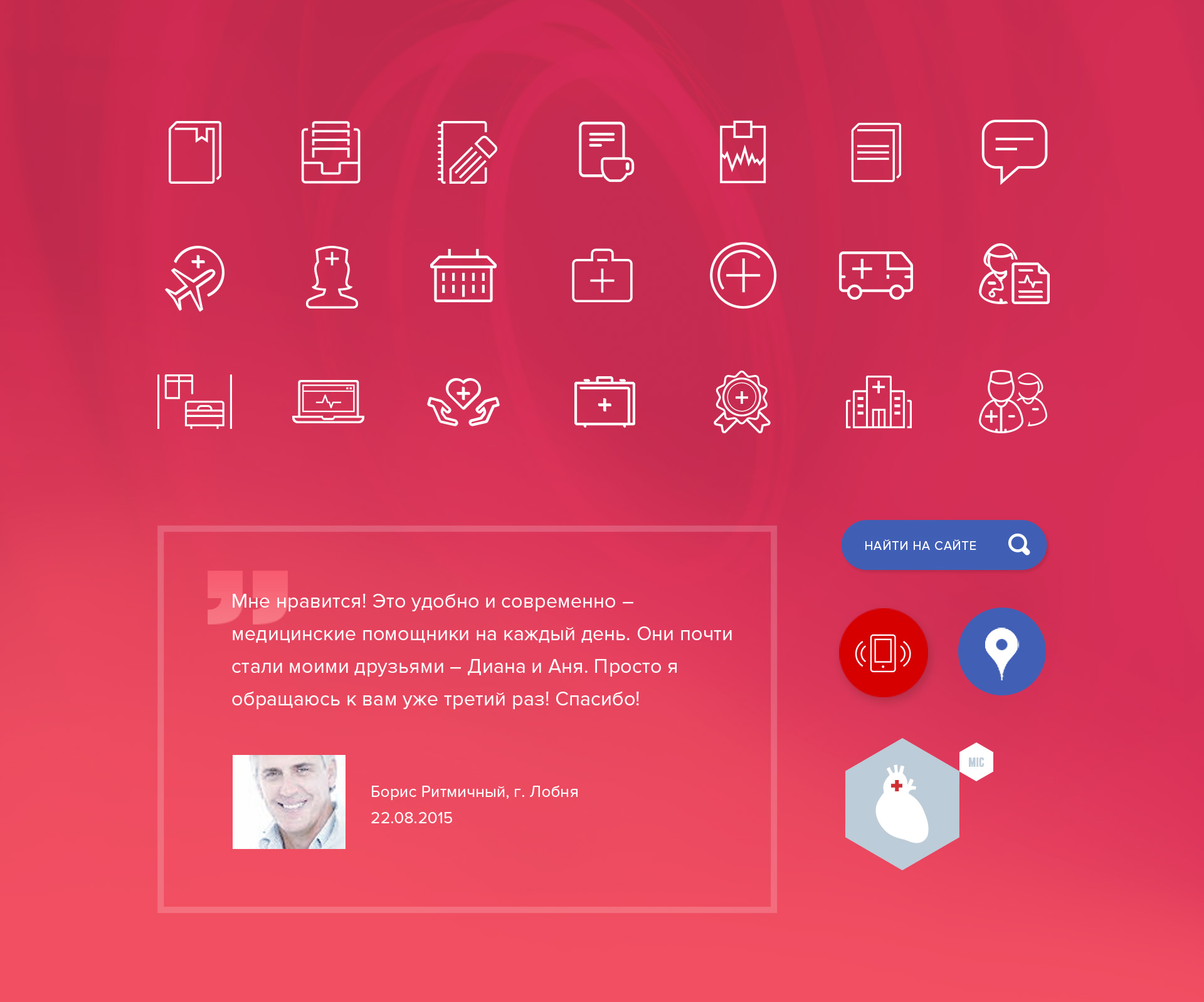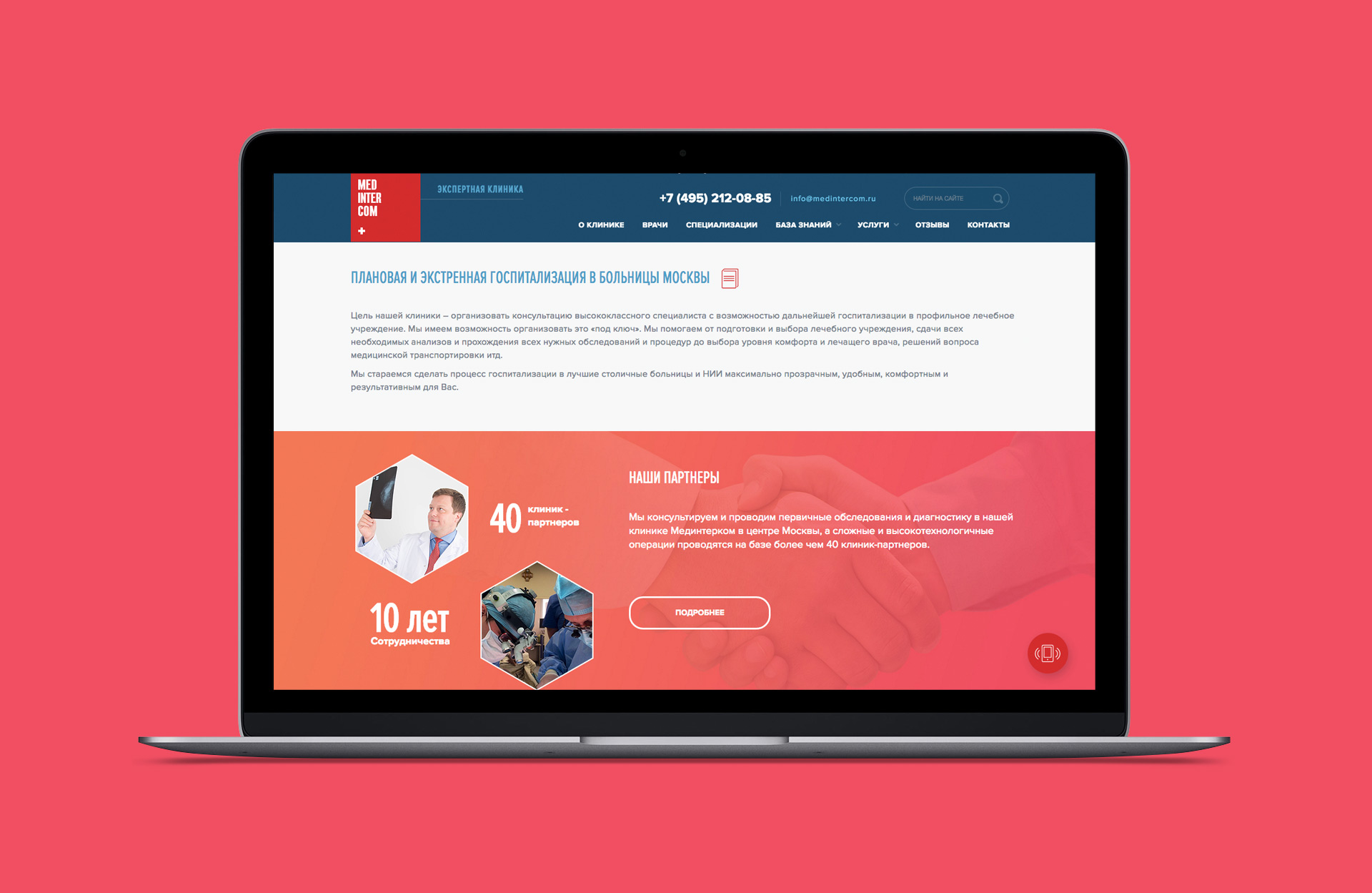 The site consists of many landing pages worked out for different types of services. About 40 unique design layouts were developed.